Welcome to The Niagara Frontier Veterinary Society
The Niagara Frontier Veterinary Society is comprised of more than 75 small animal hospitals and 200 veterinarians in Erie and Niagara Counties, New York. Together we work to advance public awareness and understanding of proper pet health care, veterinary services and promote the veterinary profession.
Our Mission
Promote public awareness and understanding of veterinary services and pet care.
Offer a timely source of information on small animal health topics of concern to the community.
Work cooperatively with other animal welfare and health organizations to control and prevent disease.
Advance understanding and interest in the veterinary profession among young people.
Create a dialog among practitioners fostering a spirit of cooperation and discussion of opportunities an challenges facing local veterinary professionals.
Free First Exams!
The Niagara Frontier Veterinary Society strongly believes in starting pets out with an examination as part of a life-long program of regular veterinary care. To this end, the organization established the Free First Exam and Health Pet Programs for new pet owners.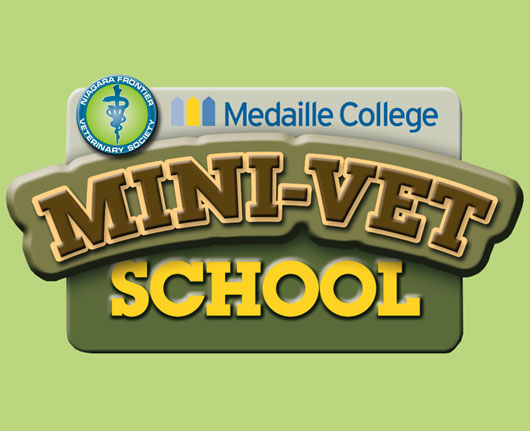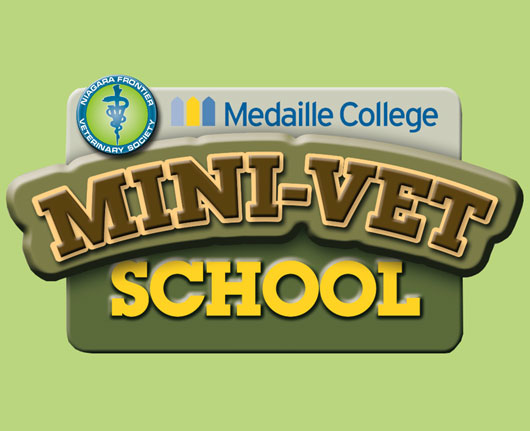 Mini-Vet School
The Mini-Vet School is presented by the Niagara Frontier Veterinary Society and hosted by Medaille College in Buffalo, NY. Learn about the causes and treatments of the conditions that affect your pets and much more.
Pet Emergency Fund
The Pet Emergency Fund, raises money to help cash-strapped families pay for veterinary care when an emergency strikes.
Attention High School Students and Young Adults, Ages 14-21
Learn about the Explorer Post 26 Exploring Veterinary Science Program!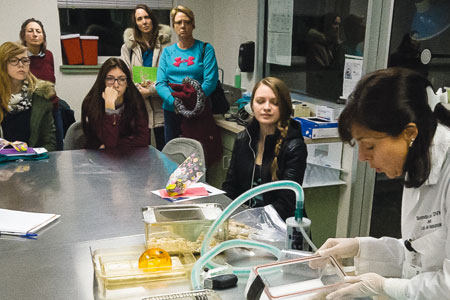 Information Meeting and Registration
Wednesday, November 20, 2019
7:00–9:00 pm
Huber Hall, Room H206
Medaille College
18 Agassiz Circle
Buffalo, NY 14214
There will be a presentation explaining the program followed by registration.
Click here to download brochure.