The uncertainty of what Covid-19 holds for the foreseeable future precludes us from making solid arrangements for Mini-Vet School. This ranges from commitments that are needed to hold the classes at Medaille and potential sponsors to recruiting speakers as well as attendees.
Your health, safety and enjoyment in attending Mini-Vet School are paramount. Therefore, we had to make the difficult decision to cancel the 2020 and 2021 programs.
However we are hoping to get the programs going again in 2022!
We should begin planning for the next Mini-Vet School soon. Between now and then we welcome your input on what we can do for you to improve/enhance your Mini-Vet School experience. Please forward any suggestions to the NFVS using our contact form.
Please keep well! We look forward to seeing you soon.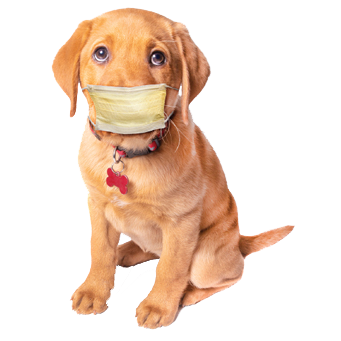 To give you an idea of the program, feel free to review and download the 2019 information below.
---
Mini-Vet School
The Mini-Vet School is an annual program presented by the Niagara Frontier Veterinary Society and hosted by Medaille College in Buffalo, NY. It runs for 5 weeks in the evening.
Click to download 2019 NFVS Mini-Vet Poster | Click to download 2019 Mini-Vet Brochure
The human animal bond is well documented. The beneficial effects of living with devoted and playful pets on the physical and psychological well-being of their owners impacts emotions from affection and trust to healing. At the same time, pet owners are committed to maintaining the good health and happiness of their faithful pets.
In the middle of these beneficial reciprocal relationships between humans and animals are the dedicated and competent practitioners of veterinary medicine who strive with consummate training and skill to cope with the myriad of diseases and injuries that affect these animals.
NFVS and Medaille's Mini-Veterinary program is where people and science come together. You will learn about the causes and treatments of the conditions that affect your pets, as well as some of the latest advances in veterinary medicine.
The Mini-Veterinary School is a five-week series of lectures by the most accomplished and dynamic animal professionals in the area.

For two hours Tuesday evenings in October they will lead you on a fascinating journey of discovery. Each lecture will be a "course" in a subject covered in veterinary school.
Mini-Veterinary School graduates will not be eligible to practice veterinary medicine, but will have a better understanding of their pets' health! They will, however, receive a certificate attesting to the completion of 10 hours of veterinary science.
Registration is required. Cost for the series is $60 per person. Individual dates are $20 (ask about reduced rates for students & seniors). Registration is limited to 250 people. Contact ehudson@medaille.edu to register.
If you wish to be on our communication list for the 2020 program, please contact us.
Our Sponsors for 2019 Mini-Vet School:
Pine Pharmacy – www.pinepharmacy.com
Laura's Critter Care – www.laurascrittercare.com
Zoetis – www.zoetisUS.com
Sit 'n Stay – www.sitnstaypetservices.com