Free First Exams
The Niagara Frontier Veterinary Society strongly believes in starting pets out with a healthy examination as part of a life-long program of regular wellness veterinary care.
To this end, we have established the Free First Exam and Health Pet Programs for new pet parents.
When you adopt a pet from the Erie County SPCA, the Buffalo Animal Shelter, Rainbow Animal Shelter (Niagara County), Second Chance, Ten Lives, or numerous other adoption programs, as well as most area pet stores, ask for a Free First Exam/Healthy Pet Program certificate. The certificate entitles the adopted animal to a free physical examination. (Any medications, vaccinations or diagnostic procedures that may be required will still be the owner's responsibility.)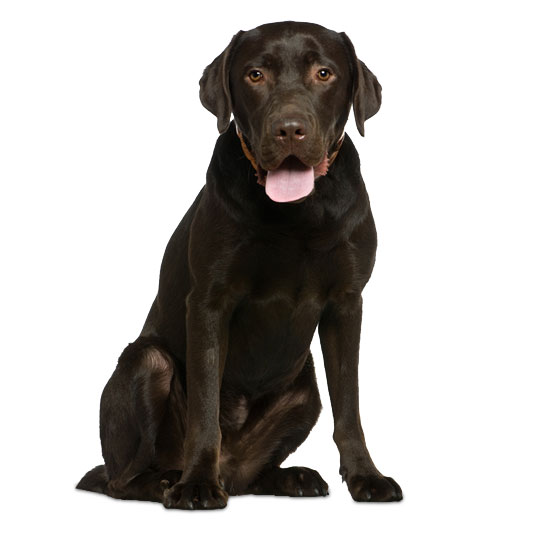 Contact a participating hospital within 10 days of purchasing/adopting your pet to schedule an appointment. Note that some hospitals may ask for a refundable deposit of up to $50 that you will get back when your appointment is completed. While hospitals understand that emergencies arise, they have reserved time for your pet, and when you are unable to keep your appointment, it takes time away from other pet owners. A list of participating veterinary hospitals is on the back of the certificate. Remember to bring the certificate and dated receipt for pet purchase/adoption with you to the appointment.
NFVS veterinarians provide this service without any charge to the new owner. In the interest of quality pet care, NFVS members annually provide more than a quarter of a million dollars worth of free and reduced cost services to the community.
For Cats and Dogs, refer to the NFVS member list.
(Note: Summer Street Cat Clinic does not offer services for dogs or birds.)
NFVS Hospitals that treat Avian & Exotic Animal Pets and Wildlife
Look up the type of animal to get the clinic abbreviation code and then see the list of participating hospitals below.
For additional species not listed (i.e. prairie dogs, hedgehogs, etc.) call for specifics.
Birds
Parrots – ALA, ANK, CCR, ELL, LAN, NAC, NIC, SEN, SPC, VEC*
Finches/canaries – ALA, ANK, CCR, ELL, LAN, NAC, NIC, SEN, SPC, VEC*
Doves/pigeons – ALA, ANK, CCR, ELL, LAN, NAC, NIC, SEN, SPC, VEC*
Chickens/ducks – ANK, CCR, ELL, LAN, NAC, NIC, SEN, SPC, VEC,*
Ratites (emus, etc.) – CCR, LAN, NAC, SPC
Wild birds – ANK, CCR, ELL, LAN, NAC, NIC, SEN, SPC, VEC*
Mammals
Ferrets – ALA, ANK, CCR, CON, CPC, ELL, ELM, GEO, GRN,* LAN, MCL, NAC, NAH, NIC, SEN, SPC, SUM,* TRA, VEC*
Rabbits – ALA, ANK, CCR, CON, CPC, ELL, ELM, GEO, GRN,* LAN, MCL, NAC, NAH, NIC, SEN, SPC, VEC*
Guinea pigs/chinchillas – ALA, ANK, CCR, CON, CPC, ELL, ELM, GEO, GRN,* LAN, MCL, NAC, NAH, NIC, SEN, SPC, VEC*
Mice/rats/hamsters/gerbils – ALA, AFT, ANK, CCR, CPC, CON, ELL, ELM, GEO, GRN,* LAN, MCL, NAC, NAH, NIC, SEN, SPC, VEC*
Pot-bellied pigs – ALA, CCR, LAN, SPC, VEC*
Primates – CCR, ELL*, LAN
Zoo/Exotic (kangaroo, etc.) – CCR, LAN, SEN
Large cats (tigers, etc.) – CCR, LAN
Wild non-rabies vector small mammals (squirrels, opossum, etc.) – CCR, ELL, LAN, NAC, SEN, SPC, VEC*
Wild rabies vector mammals (bats, raccoons, fox, skunks) – CCR, LAN, NAC, SEN
Wild large mammals (deer) – LAN
Reptiles/Amphibians
Lizards – ALA, ANK, CCR, ELL, ELM, LAN, NAC, NAH, NIC, SEN, SPC, VEC*
Turtles – ALA, ANK, CCR, ELL, ELM, GRB,* LAN, NAC, NAH, NIC, , SEN, SPC
Non-venomous snakes – ALA, ANK, CCR, ELL, ELM, LAN, NAC, NAH, NIC, SEN, SPC, VEC*
Non-venomous amphibians – ALA, ANK, CCR, ELL, ELM, LAN, NAH, NIC, SEN, SPC, VEC*
Wild reptiles/amphibians – CCR, ELL, ELM, LAN, NAC, SEN, SPC, VEC*
Other
Fish – ELM, LAN, SEN, SPC,*
Arachnids (tarantulas, etc.) – ELM, SEN
Terrestrial/Aquatic Invertebrates – ELM
Free First Exam Participating Hospitals
ALA Alliance Animal Hospital
716-681-4440
5915 Broadway, Lancaster | Susan Mineo DVM
---
ANK Animal Kingdom Animal Hospital
716-773-5242
2725 Grand Island Blvd., Grand Island | Teresa Rupert DVM
---
CCR City Creatures Animal Hospital
716-873-7000
2113 Delaware, Buffalo | James Albert DVM
---
CON Concord Veterinary Center
716-592-2588
8 W. Main St., Springville | Louise Lango DVM,
No reptiles or birds
---
ELL Ellicott Street Animal Hospital
716-852-8276
517 Ellicott St., Buffalo | Jen Garafalo DVM ACLAM,
New world primates only
---
ELM Elma Animal Hospital
716-656-7387
3180 Transit Road, West Seneca | Helen Sweeney DVM
No birds
---
GEO Georgetown Animal Clinic
716-633-7123
5155 Sheridan Dr., Williamsville | Scott Newman DVM, Doreen Harris DVM
No longer accepting new avian patients
---
GRB Veterinary Emergency Clinic
716-839-4043
4821 Genesee St., Cheektowaga | Drs. Adamcak, Albert, Anger, Zagst
After-hours care only. Rotating on-call area exotic veterinarians
---
GRN Green Acres Animal Hospital
716-694-0122
2060 Niagara Falls Blvd., Tonawanda | Sara Bernat DVM, Kim Parkhill -Brown DVM
Wellness visits only
---
LAN Lancaster Small Animal Hospital
716-681-3033
5156 Genesee St., Bowmansville | Kimberly Dusza DVM
---
MCL McClelland Small Animal Hospital
716-847-0181
455 Ellicott St., Buffalo | Matthew Souza DVM
---
NAC Nachbar 716-592-7387
459 E Main St., Springville | Scott Nachbar DVM
---
NIC Nickel City Animal Hospital
716-847-1000
473 Niagara St., Buffalo | Heather Sacks DVM
---
NAH Northtown Animal Hospital
716-834-8387
839 NF Blvd., Amherst | Jean Schaedler, DVM, ABVP (Ca/Fe)
---
SEN Seneca Animal Hospital
716-652-6120
7441 Seneca St., East Aurora | Carl Tomaschke DVM
---
SPC Specialized Care for Avian and Exotic Pets
716-759-0144
10882 Main St., Clarence | Laura Wade DVM ABVP (Av), Evan J Reed DVM Fish
---
SUM Summer Street Cat Clinic
716-689-2287
2323 North Forest Rd., Getzville | Timm Otterson DVM
Ferrets only (routine/wellness)
---
Data compiled by Laura Wade, DVM, Dipl. ABVP, Courtesy of the Niagara Frontier Veterinary Society