Explorer Post
Attention High School Students and Young Adults, Ages 14-21
Learn about the Explorer Post 26 Exploring Veterinary Science Program!
2023 Program is under way January – May 2023. 
Download brochure for more info.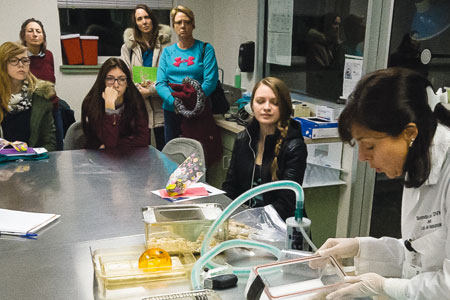 Meetings are held at:
Medaille University
Main Building, Room 100
18 Agassiz Circle, Buffalo, NY 14214
This is a "hands on" program for high school students thinking about a career in veterinary medicine, veterinary technology, or anyone who is interested in animals. Conducted by a team of veterinarians led by led by Timm Otterson DVM.
Program Topics:
Animal care and handling, veterinary physical exam, surgical procedures, large and small animal medicine, exotics, radiology, feline/canine topics, aquatics, pet first aid, dentistry, pain management and more.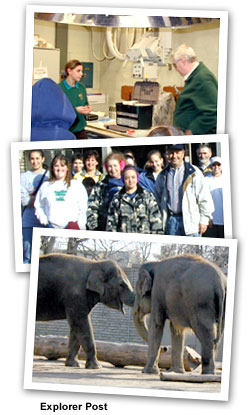 Field trips may include Buffalo Zoo, SPCA, Cornell University College of Veterinary Medicine, and/or Ontario Veterinary College at the University of Guelph.

For high school students & young adults, ages 14-20.
For more information call :
Dr. Otterson at (716) 689-2287
or call Exploring at (716) 891-4073
Click here to download brochure (464 k)
Click here to download Flyer (894 k)