Explorer Post
As with so many activities during the Covid pandemic, the Explorer program is currently on hold.. 
In the meantime, here is info from 2020 so you can get an idea of the programming offered.
---
Attention High School Students and Young Adults, Ages 14-21
Learn about the Explorer Post 26 Exploring Veterinary Science Program!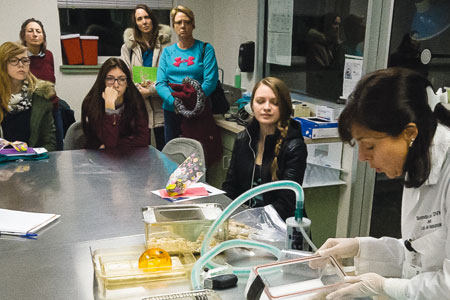 ---
This is a "hands on" program for high school students thinking about a career in veterinary medicine, veterinary technology, or anyone who is interested in animals. Conducted by a team of veterinarians led by led by Timm Otterson DVM.
Program Topics:
Animal care and handling, veterinary physical exam, surgical procedures, large and small animal medicine, exotics, radiology, feline/canine topics, aquatics, pet first aid, dentistry, pain management and more.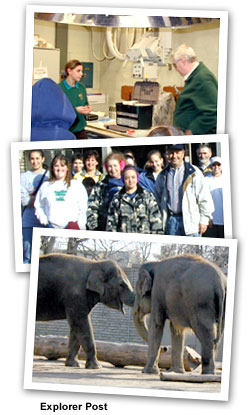 Field trips may include Buffalo Zoo, SPCA, Cornell University College of Veterinary Medicine, and/or Ontario Veterinary College at the University of Guelph.

For high school students & young adults, ages 14-20.
For more information call :
Dr. Otterson at (716) 689-2287
or call Exploring at (716) 891-4073.
Click here to download brochure (5.0 mb)